Tim Burgess, bekannt als Sänger von Manchesters Indie-Veteranen The Charlatans, kündigt seine musikalische Rückkehr mit dem Album "I Love The New Sky" für den 22.05. über Bella Union an.
Anders als auf seines bisherigen Alben verfasste Burgess alle Songs selbst. Tim beschreibt die Arbeiten an den vorherigen Alben wie folgt: "In the past, I've written collaboratively. (2012's) 'Oh No I Love You' was written with Lambchop's Kurt Wagner in Nashville, and then 'Same Language, Different Worlds' was a collaboration with Peter Gordon who had worked extensively with Arthur Russell."
Als ersten Song des neuen Album präsentiert er den Albumopener "Empathy For The Devil", eine lebendige Rockabilly Hymne, die von Burgess als "a mood-changer, influenced by 10cc" beschrieben wird. Die eingängigen Gitarrenriffs, die mit Leichtigkeit gespielt sind, stammen vom The Charlatans-Gitarristen Mark Collins. Das Musikvideo zu "Empathy For The Devil" erzählt das Leben vom Teufel, der von den Menschen schikaniert wird.
Die ersten Aufnahmen von "I Love The New Sky" wurden im Eve Studio in Stockport von dem langjährigen Toningenieur der Charlatans aufgenommen. Besonders der Ort Rockfield spielt eine wichtige Rolle während der Produktion des Albums, wie Burgess erklärt: "I hadn't been there since we recorded 'Tellin' Stories.It was a matter of ending this long period of not going there, because after Rob died we couldn't face it again. So nearly 25 years later, we returned and the positive feelings came back. Mark Collins [Charlatans guitarist] came down to play on 'Empathy For The Devil' and 'Sweetheart Mercury', and he actually had the same room as he had in 1996. It was like no time had passed at all."
QUELLE & Foto Credit: PIAS GERMANY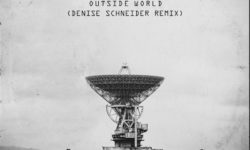 <a class="the_champ_facebook" href="https://www.facebook.com/sharer/sharer.php?u=https%3A%2F%2Fyagaloo.com%2Fdenise-schneider-erweckt-outside-world-erneut-zum-leben-outside-world-denise-schneider-remix%2Fplattenkiste%2F" title="Facebook" rel="nofollow…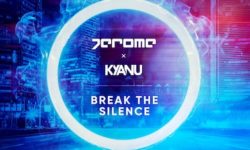 <a class="the_champ_facebook" href="https://www.facebook.com/sharer/sharer.php?u=https%3A%2F%2Fyagaloo.com%2Fjerome-x-kyanu-break-the-silence%2Fplattenkiste%2F" title="Facebook" rel="nofollow…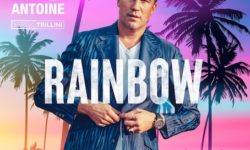 <a class="the_champ_facebook" href="https://www.facebook.com/sharer/sharer.php?u=https%3A%2F%2Fyagaloo.com%2Fdj-antoine-haut-neue-hit-single-mit-sergio-trillini-raus-rainbow%2Fplattenkiste%2F" title="Facebook" rel="nofollow…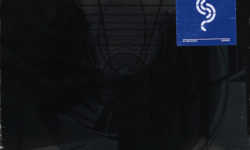 <a class="the_champ_facebook" href="https://www.facebook.com/sharer/sharer.php?u=https%3A%2F%2Fyagaloo.com%2Fmike-candys-neuer-dance-track-fuck-that%2Fplattenkiste%2F" title="Facebook" rel="nofollow…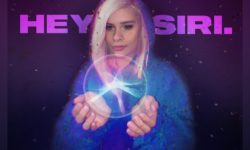 <a class="the_champ_facebook" href="https://www.facebook.com/sharer/sharer.php?u=https%3A%2F%2Fyagaloo.com%2Fkatha-rosa-veroeffentlicht-ihre-neue-single-hey-siri%2Fplattenkiste%2F" title="Facebook" rel="nofollow…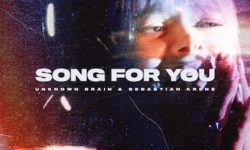 <a class="the_champ_facebook" href="https://www.facebook.com/sharer/sharer.php?u=https%3A%2F%2Fyagaloo.com%2Funknown-brain-sebastian-krenz-song-for-you%2Fplattenkiste%2F" title="Facebook" rel="nofollow…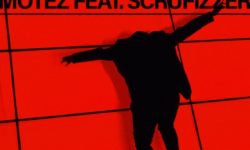 <a class="the_champ_facebook" href="https://www.facebook.com/sharer/sharer.php?u=https%3A%2F%2Fyagaloo.com%2Fmotez-feat-scrufizzer-get-it-done%2Fplattenkiste%2F" title="Facebook" rel="nofollow…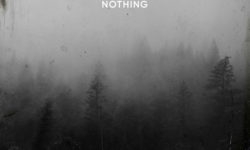 <a class="the_champ_facebook" href="https://www.facebook.com/sharer/sharer.php?u=https%3A%2F%2Fyagaloo.com%2Fdymd-x-steve-brian-nothing%2Fplattenkiste%2F" title="Facebook" rel="nofollow…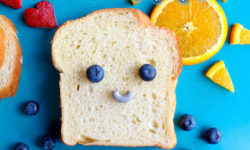 <a class="the_champ_facebook" href="https://www.facebook.com/sharer/sharer.php?u=https%3A%2F%2Fyagaloo.com%2Fthe-holy-santa-barbara-schnitte%2Fplattenkiste%2F" title="Facebook" rel="nofollow…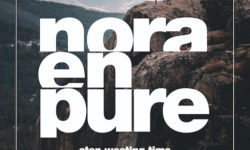 <a class="the_champ_facebook" href="https://www.facebook.com/sharer/sharer.php?u=https%3A%2F%2Fyagaloo.com%2Fnora-en-pure-liefert-vocal-deep-house-song-stop-wasting-time%2Fplattenkiste%2F" title="Facebook" rel="nofollow…