Teil dessen, was die Netflix Serie "Sex Education" so besonders macht, ist der Soundtrack, der den ausgefallenen Ton der Serie mit Liedern von Ezra Furman perfekt festlegt.
In Staffel 2 der Erfolgsserie vermischen sich die eigens von Ezra Furman geschriebenen Stücke mit Synthpop der 80er Jahre und Soul Musik der 60er. Unter den Songs von Ezra Furman befindet sich u.a. auch seine Version des LCD Soundsystem-Klassikers "I Can Change". Der offizielle "Sex Education" Soundtrack der Staffeln 1 + 2 – mit allen Werken von Ezra Furman – erscheint diesen Freitag digital sowie physisch am 10. April via Bella Union.
Mit "Every Feeling" gibt es bereits einen Song vorab zu hören.
"Making music for a TV show was a new experience for me. As a fan of many a high school comedy, for example The Breakfast Club and 10 Things I Hate About You, I knew how fun the music can be, and also how emotional. I wanted to rise to the challenge."

Ezra Furman
"Sex Education" trifft genau den Zeitgeist. Die Serie zeigt Teenager mit typischen Problemen gepaart mit herrlich-passender Musik, Humor und dem gewissen Etwas.
Im April wird Ezra Furman für einige Konzerte nach Deutschland und Österreich kommen.
26.04. München – Strom
27.04. Frankfurt – Zoom
29.04. AT – Wien – Arena Wien
30.04. AT – Fraz – Postgarage
QUELLE: PIAS GERMANY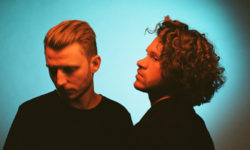 <a class="the_champ_facebook" href="https://www.facebook.com/sharer/sharer.php?u=https%3A%2F%2Fyagaloo.com%2Fanother-vision-veroeffentlichen-ihre-neue-single-in-phase%2Fplattenkiste%2F" title="Facebook" rel="nofollow…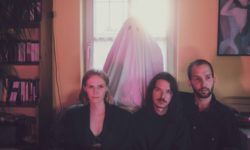 <a class="the_champ_facebook" href="https://www.facebook.com/sharer/sharer.php?u=https%3A%2F%2Fyagaloo.com%2Fquirinello-veroeffentlichen-ihr-debuetalbum-melancholyme%2Fplattenkiste%2F" title="Facebook" rel="nofollow…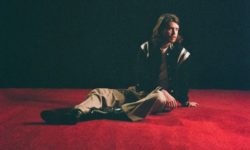 <a class="the_champ_facebook" href="https://www.facebook.com/sharer/sharer.php?u=https%3A%2F%2Fyagaloo.com%2Fold-sea-brigade-veroeffentlicht-single-monochrome%2Fplattenkiste%2F" title="Facebook" rel="nofollow…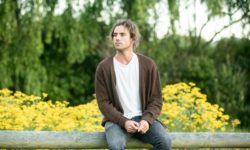 <a class="the_champ_facebook" href="https://www.facebook.com/sharer/sharer.php?u=https%3A%2F%2Fyagaloo.com%2Fsean-koch-liefert-mit-subtle-affection-zwoelf-emotionale-songs%2Fplattenkiste%2F" title="Facebook" rel="nofollow…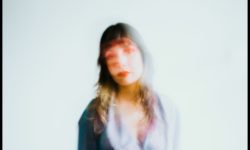 <a class="the_champ_facebook" href="https://www.facebook.com/sharer/sharer.php?u=https%3A%2F%2Fyagaloo.com%2Fsophie-lindinger-besingt-in-coffee-das-ende-einer-beziehung%2Fplattenkiste%2F" title="Facebook" rel="nofollow…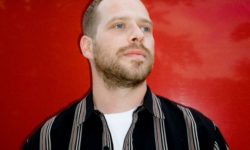 <a class="the_champ_facebook" href="https://www.facebook.com/sharer/sharer.php?u=https%3A%2F%2Fyagaloo.com%2Fauf-debuetalbum-stages-zeigt-produzent-bad-actor-musikalische-facetten%2Fplattenkiste%2F" title="Facebook" rel="nofollow…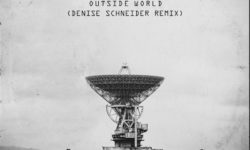 <a class="the_champ_facebook" href="https://www.facebook.com/sharer/sharer.php?u=https%3A%2F%2Fyagaloo.com%2Fdenise-schneider-erweckt-outside-world-erneut-zum-leben-outside-world-denise-schneider-remix%2Fplattenkiste%2F" title="Facebook" rel="nofollow…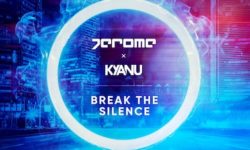 <a class="the_champ_facebook" href="https://www.facebook.com/sharer/sharer.php?u=https%3A%2F%2Fyagaloo.com%2Fjerome-x-kyanu-break-the-silence%2Fplattenkiste%2F" title="Facebook" rel="nofollow…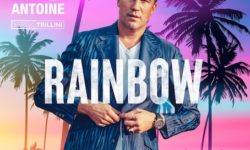 <a class="the_champ_facebook" href="https://www.facebook.com/sharer/sharer.php?u=https%3A%2F%2Fyagaloo.com%2Fdj-antoine-haut-neue-hit-single-mit-sergio-trillini-raus-rainbow%2Fplattenkiste%2F" title="Facebook" rel="nofollow…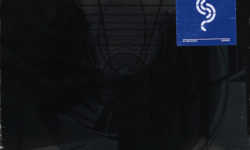 <a class="the_champ_facebook" href="https://www.facebook.com/sharer/sharer.php?u=https%3A%2F%2Fyagaloo.com%2Fmike-candys-neuer-dance-track-fuck-that%2Fplattenkiste%2F" title="Facebook" rel="nofollow…